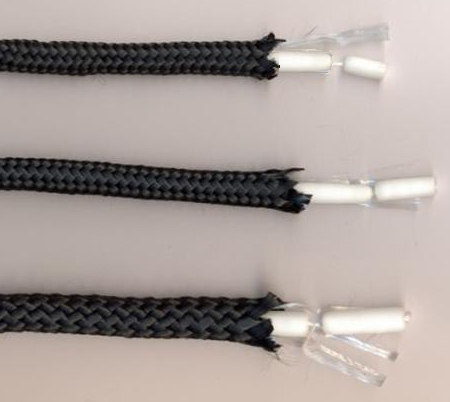 Treccia galleggiante
They are utilized for the production of fishing nets, during the rigging of the nets and for a multiplicity of applications that include commercial and industrial uses.
The braid is composed of an outer knitting of 16 or 24 braiders which varies from a minimum diameter of 5 cm to a maximum of 16 cm.
The braid is stabilized from UV rays, and is characterized by
almost no water absorption
a low specific weight, which facilitates buoyancy.
high resistance to traction and strong pressures, caused by heavier loads.
In addition, the braid core is composed of a single ogive type float composed of multiple parallel yarns.
The braid reaches a maximum depth of 75 meters and has a buoyancy of about 100 meters / kg.
Materials
High Tenacity Polypropylene Fiber.
Customization
On request, we can vary both the number of braiders and the size of the braid.
Furthermore, the manufacturing color can vary from the most classic monochromatic shades such as white and black to the most vivid ones.
Additionally, there is the possibility of dyeing both with single and polychromatic tints.