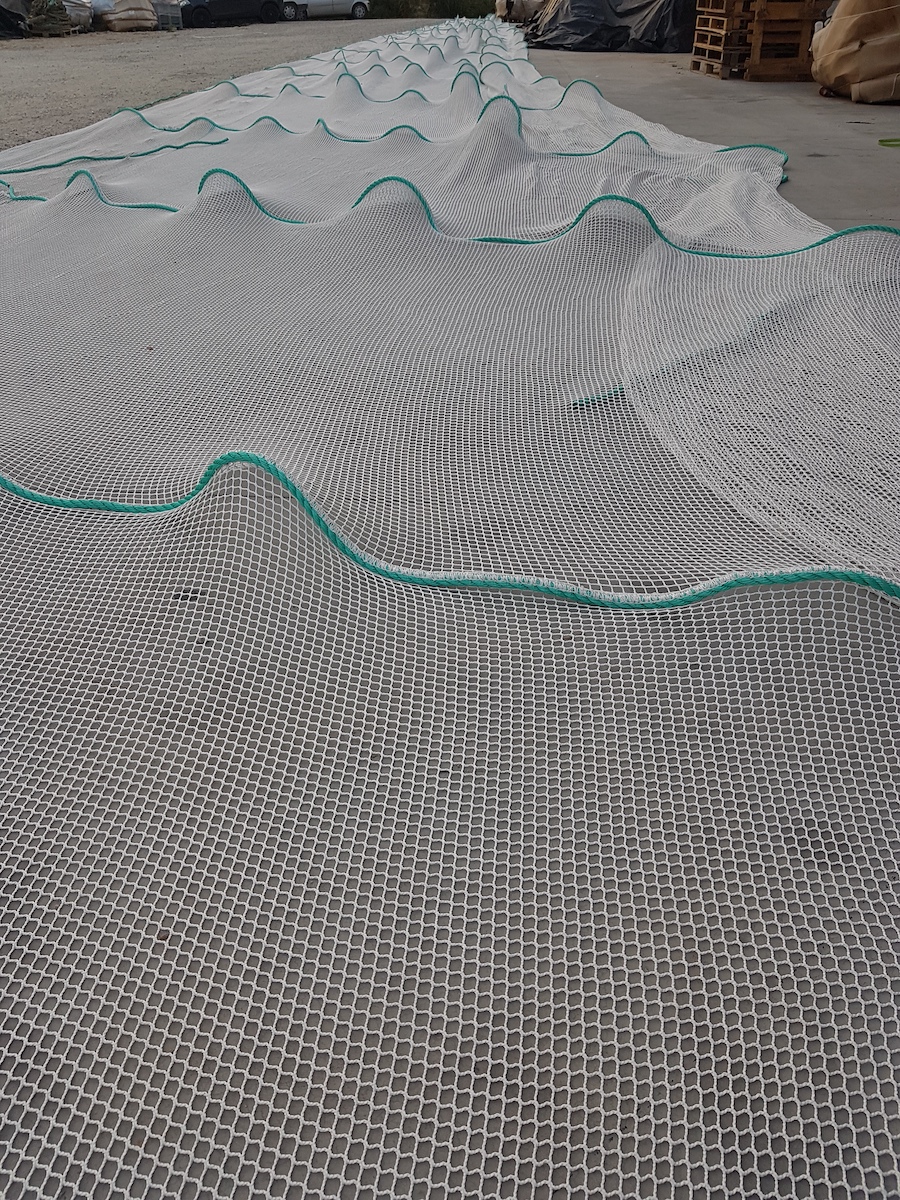 Aquaculture Netting
Knotless aquaculture netting is composed of four junctions. Perfectly suitable for aquaculture farming.
It combines a high breaking Strength with the assurance that in case of breakage, the meshes' rupture will be halted , limiting the spread of the damage throughout the net.
The netting produced is usually 'Squared'.
No superfluous sewing or junction is made.
Many producers, under specific request of their clients, tend to produce oversized nettings to compensate the reduction that the net will undergo after its multiple cycles of utilization.
However, often this practice is perceived as dangerous for the nettings' performance and durability, as an excessively larger net can cause friction with the supporting floating structure, consequently causing severe damaging to the netting.
Our aquaculture netting maintains its stability and durability thanks to our thermo fixing procedure, which stabilizes the meshes of the net, allowing us to produce cages characterized by a long-lasting appropriate maintenance of its measures, avoiding any form of friction and therefore lengthening the lifespan of the cage.
Available Materials
Nylon, Dyneema, Polyester, Polyethylene, UHMWPE
Customizations
The nettings can be dyed in more than 120 colours.
Treatments can be applied upon request: antifouling, flame retardant.