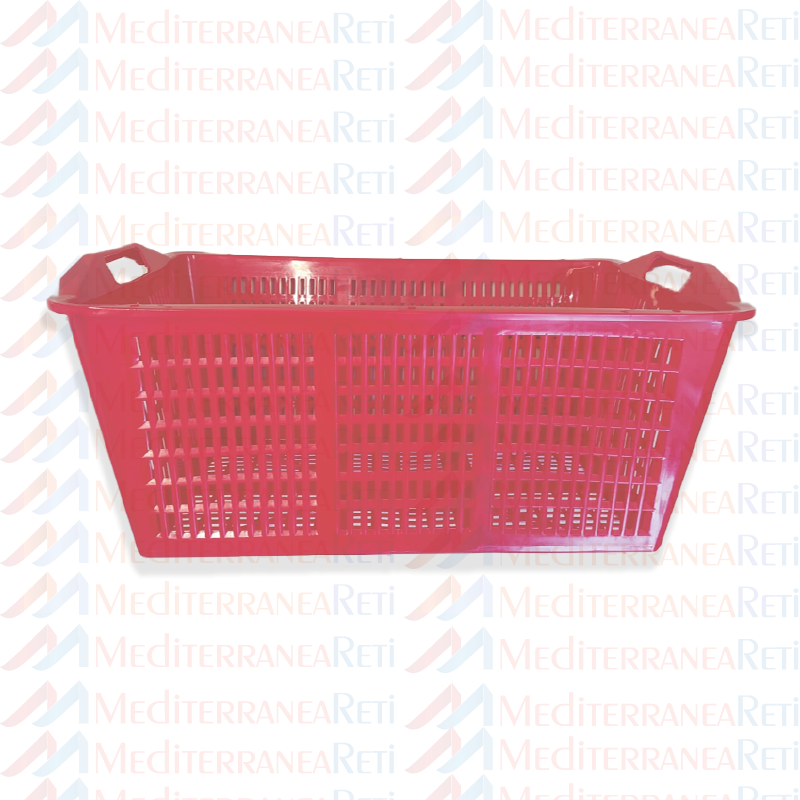 Basket nest for mussel farming reinforced type
The basket nest for mussel farming reinforced type shells, are made of PEHD (High Density Polyethylene)
This material makes the perforated baskets suitable for processing mussels, and so baskets are easy to handle for all the washing and sieving operations of the catch.
Furthermore, the material with which the reinforced type shells for mussel farming are built makes the basket resistant to salinity, wear and UV rays.
A basket nest made to last over time, without cracking or warping!
BASKET NEST FOR MUSSEL FARMING
REINFORCED TYPE
Weight: 990 gr.
Measure:
Wide: 29 cm.
Length: 50 cm. (int.)
Hight: 22,5 cm.