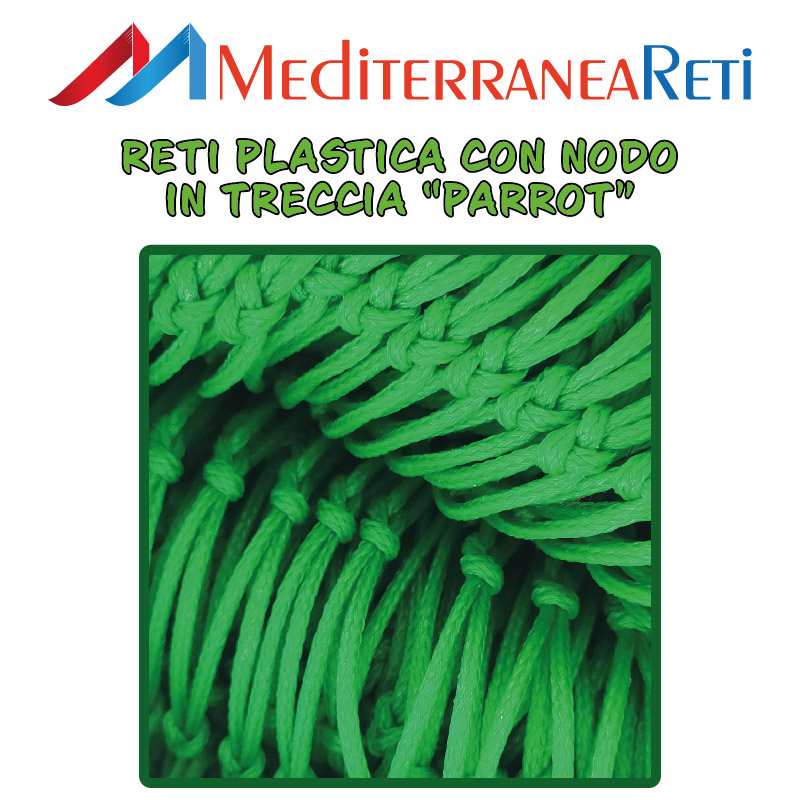 Braided knotted net Parrot
The braided knotted plastic net Parrot is a very high performance fishing net.
This type of plastic fishing net with braided knot has been tested by numerous fishing boats of different maritime areas of the Adriatic Sea, immediately obtaining positive opinions.
Availability of the diameters of the braided knotted net Parrot:
Ø1,2 mm.
Ø1,5 mm.
Ø1,8 mm.
Ø2,0 mm.
Ø2,5 mm.
Ø3,0 mm.
Ø3,5 mm.
Ø5,0 mm.
Ø6,0 mm.
To know all the availability of parrot plastic nets: