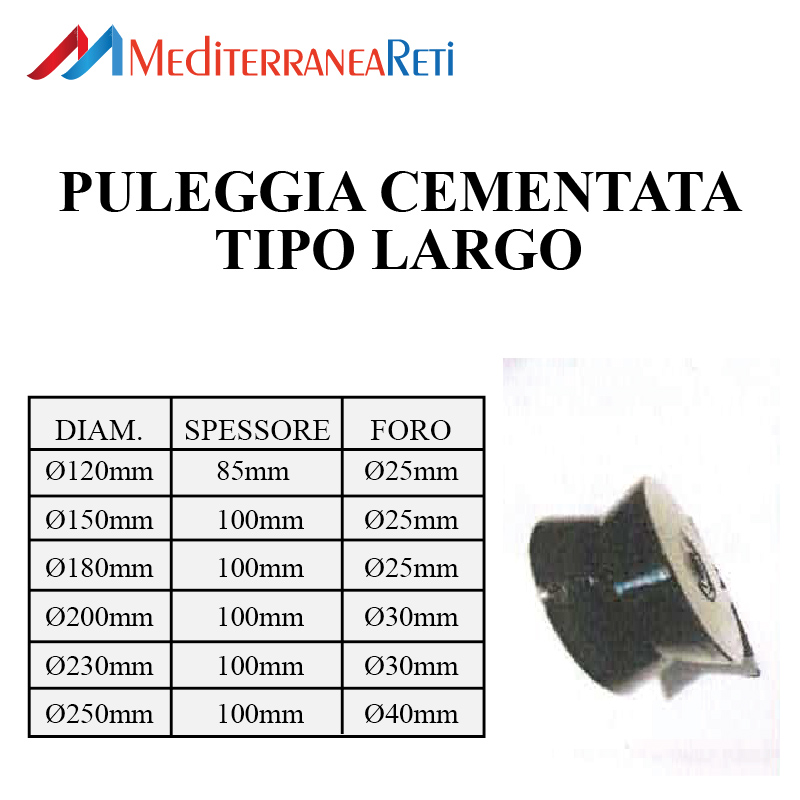 Concrete pulley block large
Concrete pulley block with bearings large type
The use of a wide type cemented pulley allows a higher speed of the cables even with high lifting loads.
The case-hardened pulleys with bearings have a deep groove and lifting guide for metal cables.
The concrete pulley block large has the task of transmitting the power to the accessory lifting devices and minimizing the torsional vibrations that develop, the pulley therefore basically has the function of deflecting the force applied to one end of the rope.