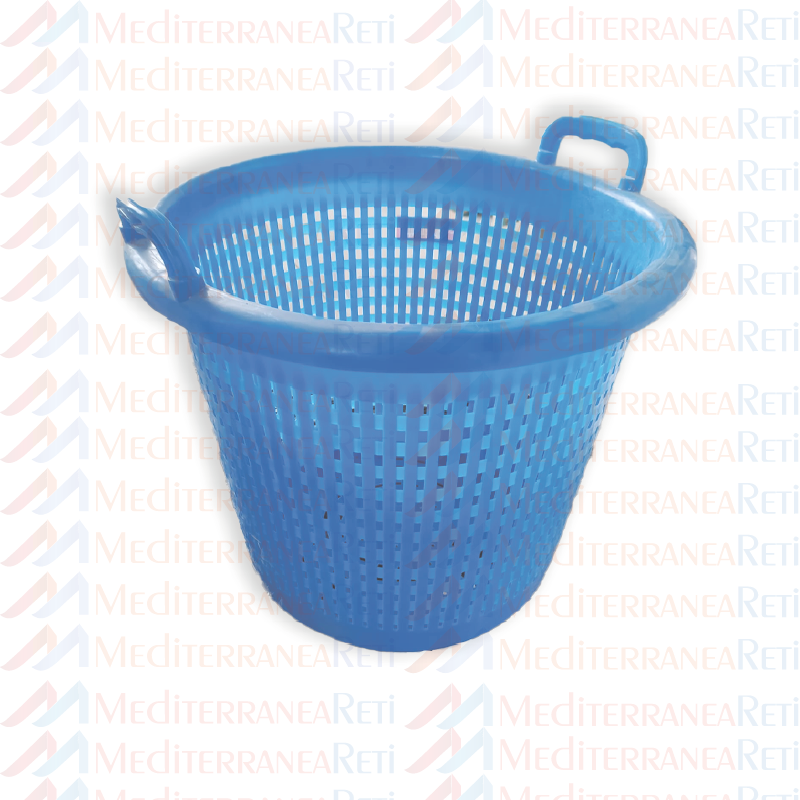 Danish plastic fish basket
Danish plastic fish basket have a greater capacity than traditional Italian fishing nest
The Danish nest for fishing is produced in a technical plastic that does not stiffen even when exposed to the sun rays and salt water. 
DANISH PLASTIC FISH BASKET:
Ø 45 X 37 cm 
Suitable for all fish draining and sieving operations. The ergonomic plastic handles make the grip safe and comfortable
! MATERIAL APPROVED FOR FOOD USE !
 Danish plastic fish baskets are suitable for food contact for use in the fishing, farming and gardening industries therefore all our baskets are manufactured from food grade approved material.