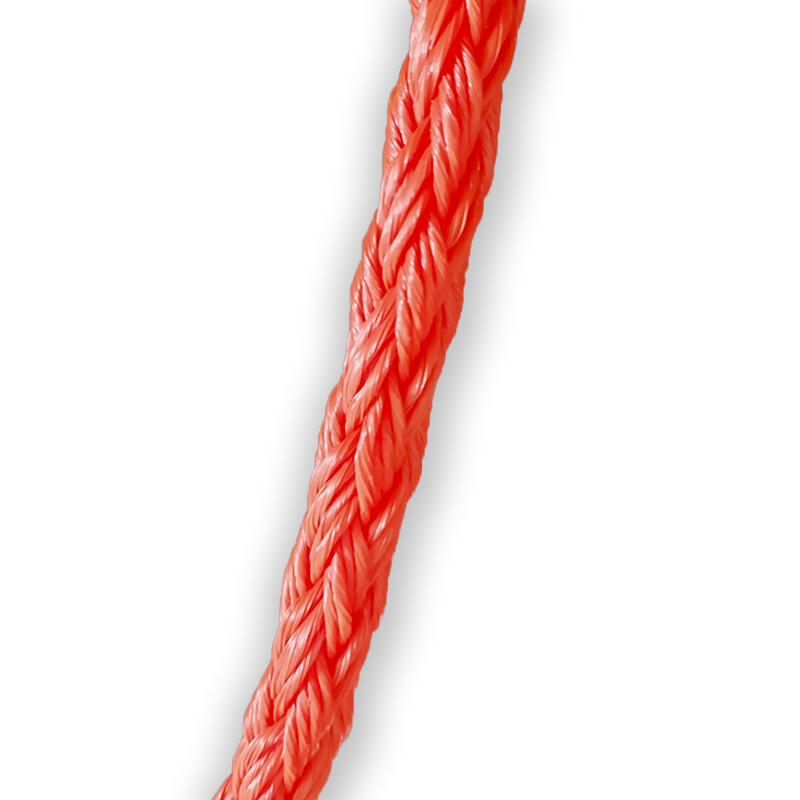 Floating plastic braid
The technical specifications of our plastic floating braid are:
– High resistance to abrasion,
– High resistance to UV rays which allows its performance to be maintained constant over time,
– Very high breaking load,
– High buoyancy of the material the braid is made,
–  Superior value for money compared to common buoyancy braid.
The floating plastic braid is a fundamental accessory for the aquatic use of safety and rescue devices, such as life buoys, rescue tubes, floating torpedoes, and other floating devices.
The floating braid is also used as a delimitation for diving buoy and for water skiing. It is characterized by almost zero water absorption and a very low specific weight which improves its high buoyancy.
The particular processing allows easy splicing even for less experienced sailors.
Bright orange color, available in different diameters and formats.
High quality product, designed to last over time.