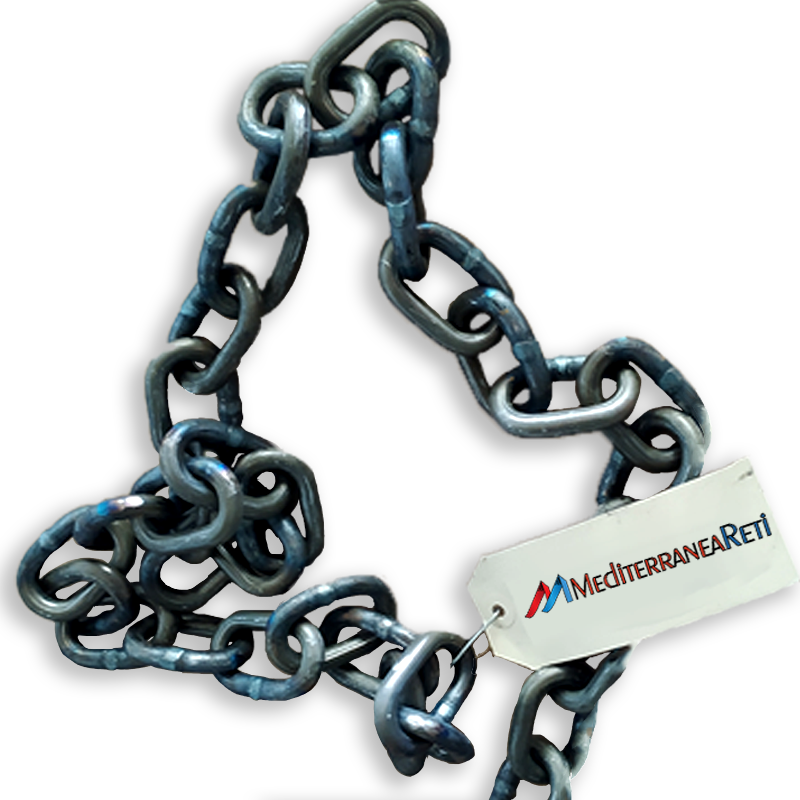 Genoese chain
The Genoese chain was born from the need of Genoese sailors to have a type of light and at the same time resistant chain, a chain to which other chains, shackles, or cables can also be attached.
These chain is generally used to make all types of fasteners in different sectors. In the commercial fishing sector and in the nautical / marine sector, these chains are often also referred to as fishing chains or ballast chains.
Available, in 25-meter coils, in the following sizes:
commercial fishing,
nautical,
agriculture,
protection,
urban design/layouts.