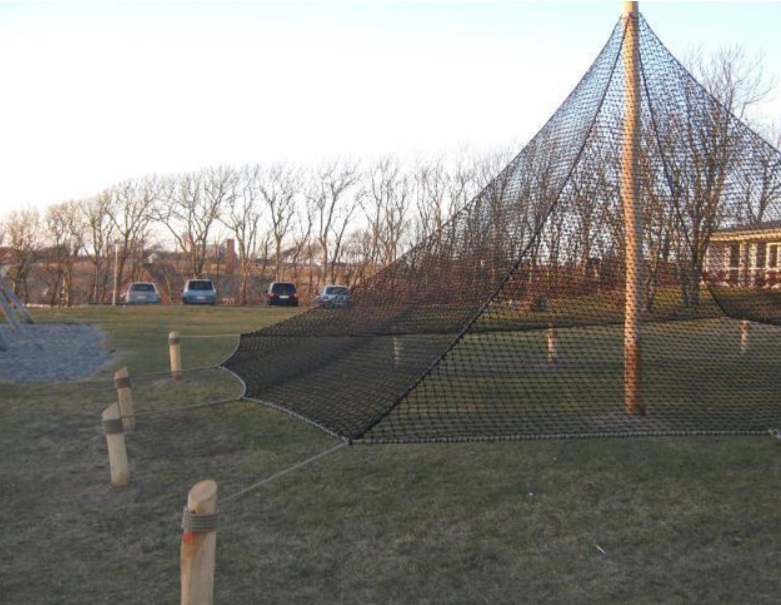 PLAYGROUNDS AND ADVENTURE PARKS
We have a wide variety of networks, for the creation of attractions for adventure parks and playgrounds, such as safety nets, climbing nets, sports nets, and all materials related to the safety of nets installation and in general for the safety of the customer. We also offer all the necessary for the installation mentioned structures: mixed-combi cables, steel cables, ropes, hardware equipment, and much more…
We produce nets for the creation of attractions for playgrounds and adventure parks:
horizontal and vertical walkway,

bridges,

walkways nets.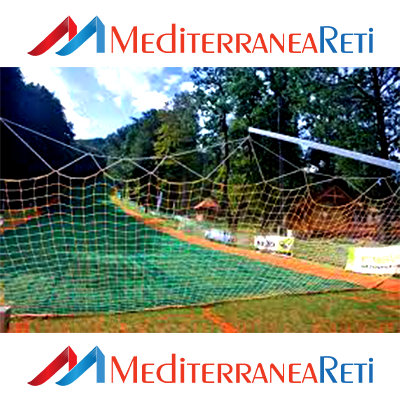 In addition, our unique polypropylene-coated steel  wire ropes are suitable for creating structures such as:
suspended walkways,

passages between pitches,

supports for adventure sports,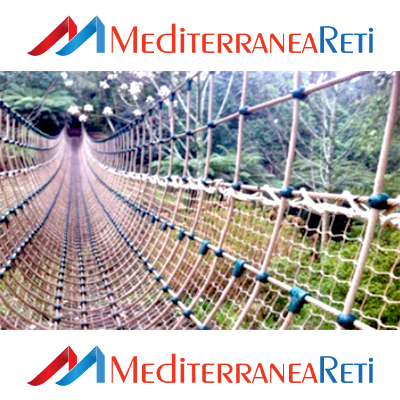 SOME OF OUR WORKS
FOR PLAYGROUNDS AND ADVENTURE PARKS
Square pyramidal climbing-hammock, 8 x 8 meters with a height of 4 meters:
This hammock is useful both for balance and psychomotricity exercises. The edging of the net is mounted at 60cm. from the ground.

Construction of suspension bridges with wire ropes and coated steel wire ropesç: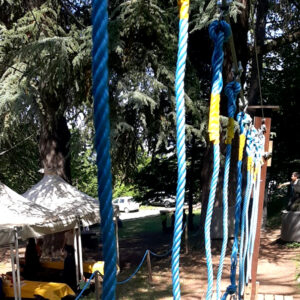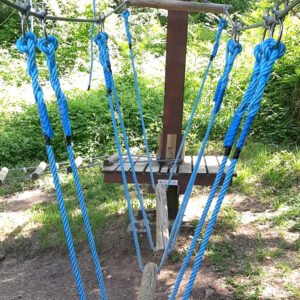 Protection nets for playgrounds and parks attractions:
The following photo shows some of our nets mounted in the 'Eldorado' attraction in Mirabilandia, one of the biggest amusement parks in italy, with which we have a long supply business relationship. In addition to the quality of the net, our professionality is also in arming these edged nets making them ready for easy assembly.