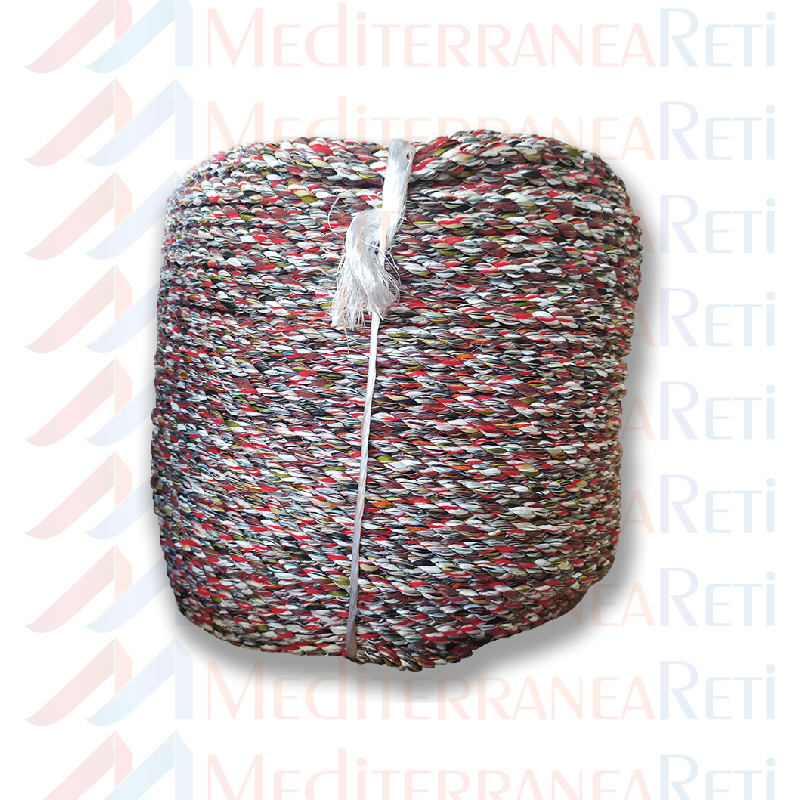 Roped polyester cable
Roped polyester cable –multicolor–
This type of  roped cable is used to haul and set-sail fishing gear such as keepnets, fishing traps, lobster pots,  fishing pots, nets-cages, and fishing baskets.
Our stranded polyester cable stands out for being extremely handy and resistant, and it is also very cheap.
The stranded multicolor polyester cables are  available in the following measures:
200 meters in length each. 
Characteristics:
Manageable

Handy

Sinkable

Light weight

Resistant