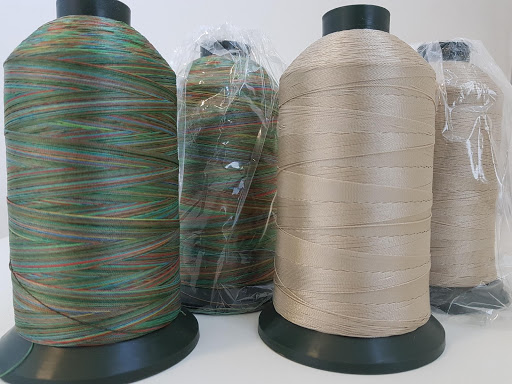 Sewing threads
All our sewing threads are fully manufactured in our Italian Retificio.
Our "Cucirini" threads  (Sewing threads) guarantee a high resistance to tearing and abrasion and also to sunlight and light acids. This allows to these yarns a multiplicity of applications, making their usage even more varied and manifold.
They are obtained with a double lubrication cycle, the first for the bath and the second contingent to the winding phase through a lubricated roller.
A considerable feature of the product is that it is stabilized and therefore does not undergo elongation during sewing.
Materials
High Tenacity Polyester, High Tenacity Nylon
Polyester
Nylon
Customization
Possible on color, title, square footage.