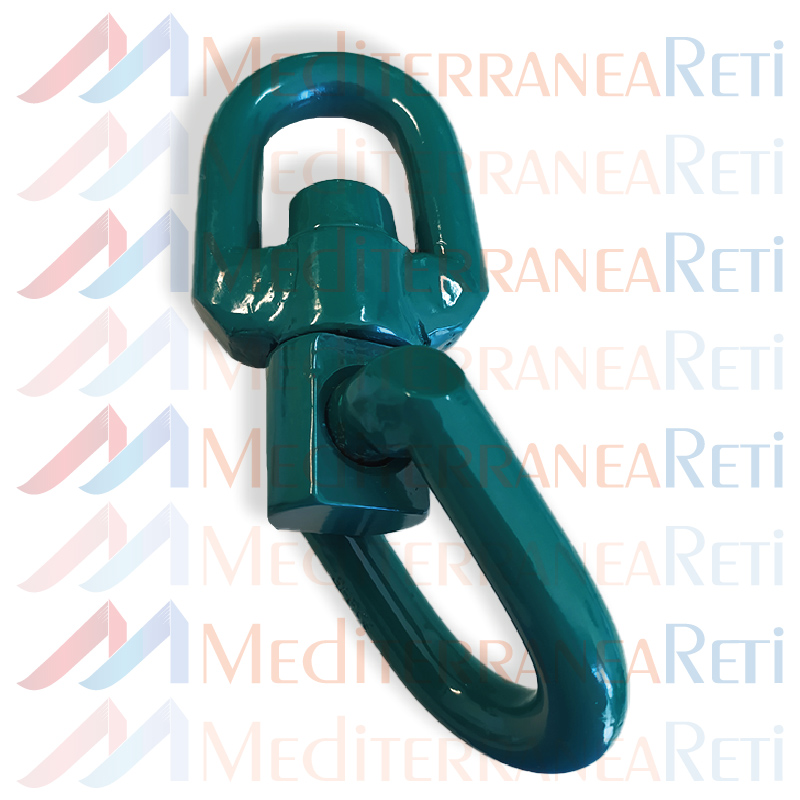 Steel 'flex' swivel
Steel 'flex' swivel: Articulated and turntable steel swivel.
The characteristic of this swivel is its complete adjustability given by the autonomous flexibility.
Useful for discharging twisting moments accumulated on ropes and/or chains under tension on static and moving loads.
Excellent durability over time for use in outdoor or corrosive environments.
Also called 'flex swivel'