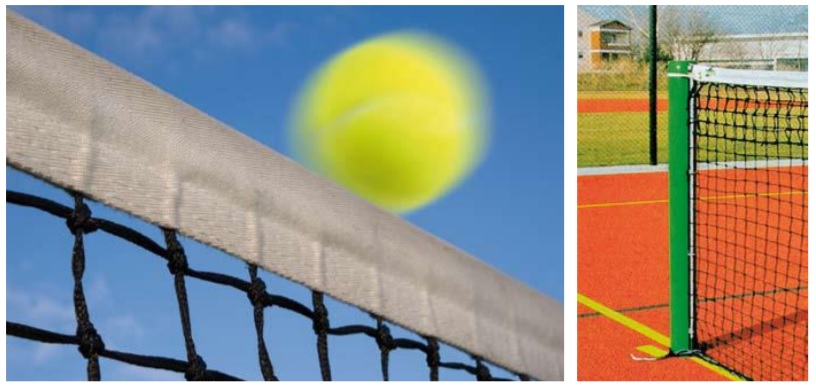 Tennis court nets
TENNIS COURT NETS:
Tennis nets are made of nylon or polyethylene nets, the mesh size is 45mm. The thickness of the wire of the net is 3 mm. All nets feature a sturdy polyester band across the top, which is incredibly durable. The standard mesh is set up with a steel wire coated in plastic ø 5 mm. Alternatively,
The netting can also be requested with a kevlar thread for tightening.
Our tennis nets comply with international standard characteristics: 1275 x1 05 cm.
Also available as mini tennis nets.