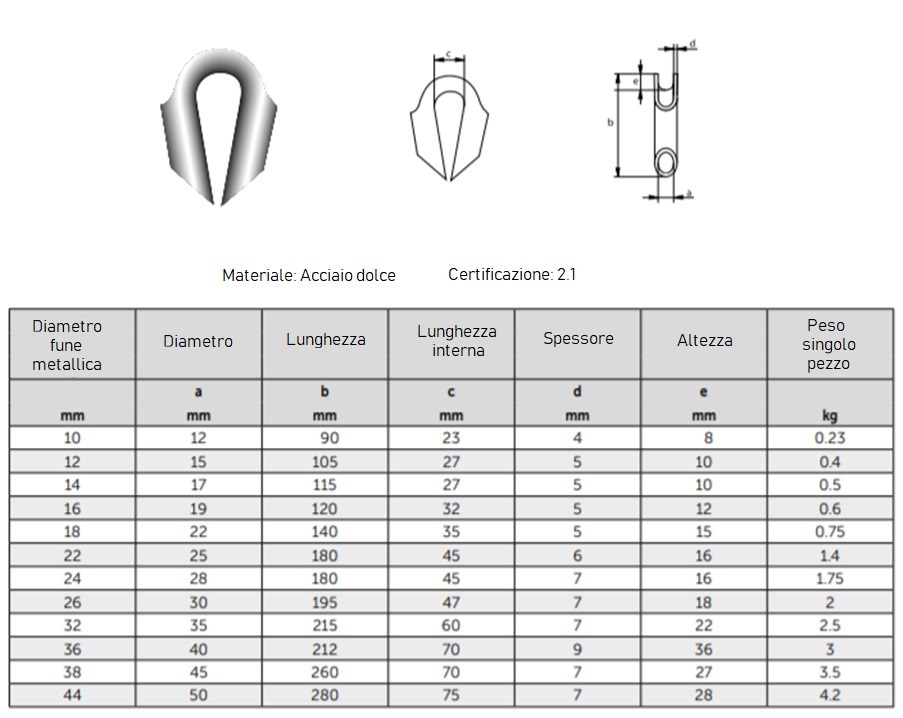 Thimbles
The thimbles are especially used to protect steel cables and synthetic fiber ropes.
In this case our Tubular Thimbles are made of hardened steel, certified by EN 10204, and have the ability to contain ropes or cables from 10 mm up to 44 mm.
The standard sizes used are Ø 12 mm, Ø 14 mm, and Ø 16 mm cables; which are always available in our warehouse.
The other items shown in the table can be provided in few working days.