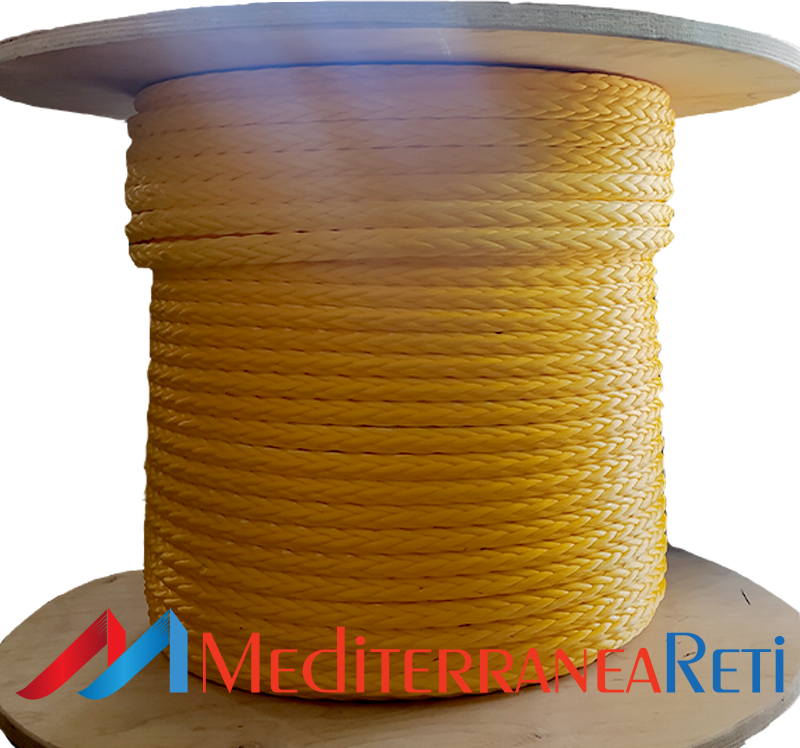 UHMWPE Rope
UHMWPE Rope is made in a high modulus polyethylene fibers rope.
This material has exceptional characteristics in terms of toughness of the rope and abrasion resistance.
UHMWPE ropes are characterized by notable lightness, and they also guarantee excellent resistance to chemical and environmental agents.
UHMWPE ropes have an excellent duration over time.
The winning quality of UHMWPE is the process of coating every single strand before the final stranding of the rope,
a process that guarantees a high breaking load.