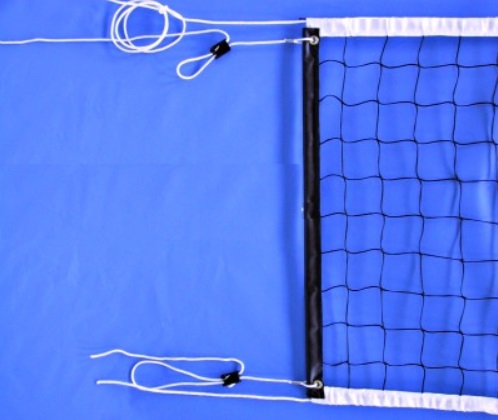 Volleyball nets
Volleyball nets:
Our nets comply with all international standards specifically, the net is 3mm. of black nylon thread, mesh size 100 mm. The top edge is 70mm. high polyester ribbon, the bottom is 50mm. wide bands.
The net is fixed with the help of a 5mm. Kevlar-line tie-rod.
The sides are sewn with a steel tube tape to stabilize the mesh edge. Side and bottom edge.