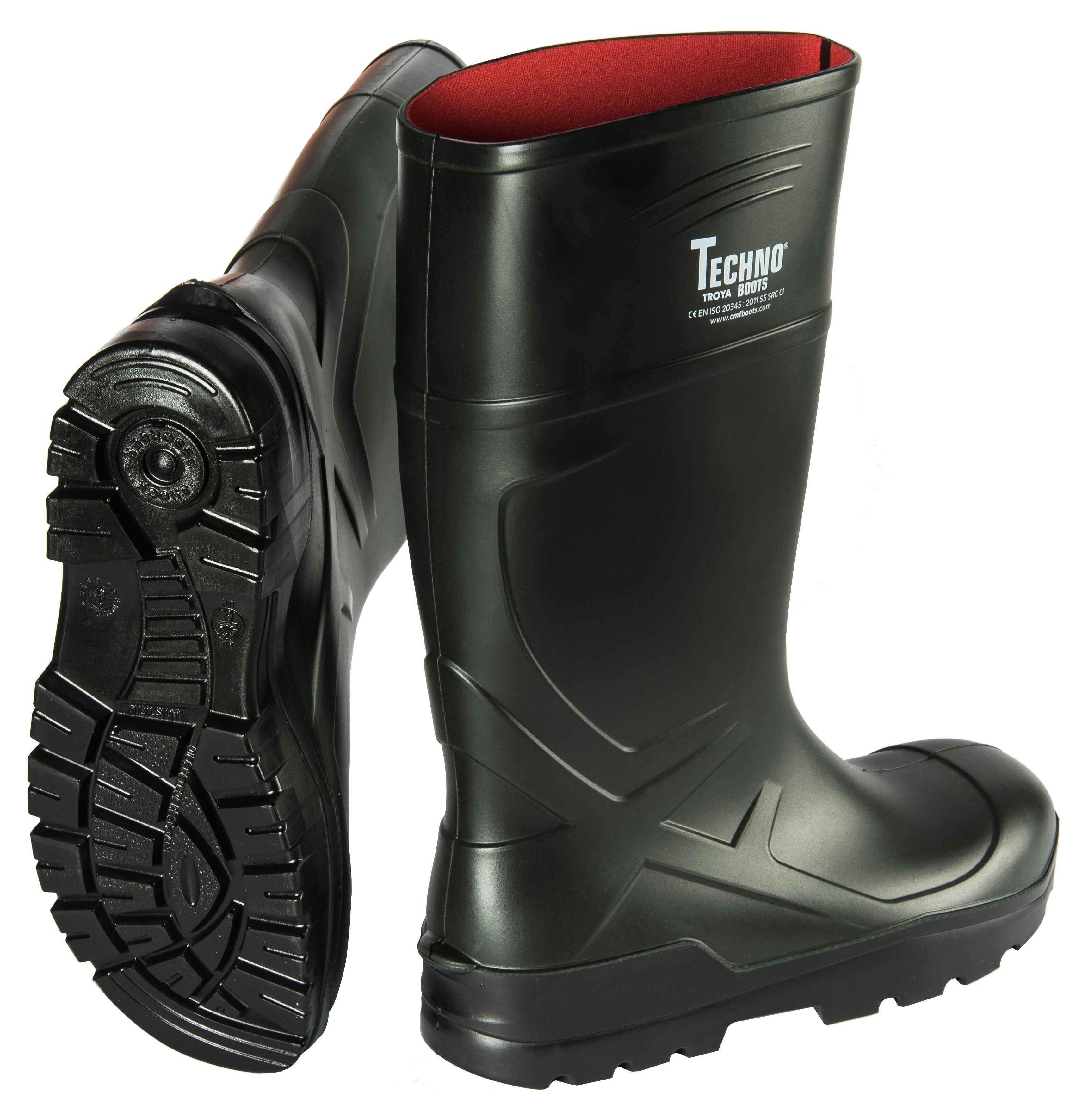 WORK BOOTS TECHNO BOOTS
Work boots techno boost is a new product, that stands out as a combination of design and the most modern technologies with a very high technical performance! Polyurethane material makes the boots lightweight and thermally insulating while providing flexibility and strength.
Techno Boots, made of special polyurethane, offer guaranteed superior comfort all day long, extreme durability, cost savings and superior safety.
Work boots techno boost comply with the EN-ISO 20347: 2012 standards and the European regulation 210/EU. The quality of the product is also certified by the PFI Pirmasense e.V. (EU Reg. No. 019).
This product is really unique, made of Polyurethane (PU), ensuring that the boots are both thermally insulated, guaranteeing the feet freshness during the summer and warmth during the winter, and very light, leaving more room for movement during work. 
In addition, these special working boots give complete protection against both chemicals and oils, and also against extreme temperatures preventing breakages down to -30°C, -22°F.
In addition, Techno Boots remarkably limit the number of work accidents and injuries, thanks to their anti-static characteristics with SRVC anti-slip resistance, and thanks to their structure that completely protects the ankle and the foot, from heel to toe.