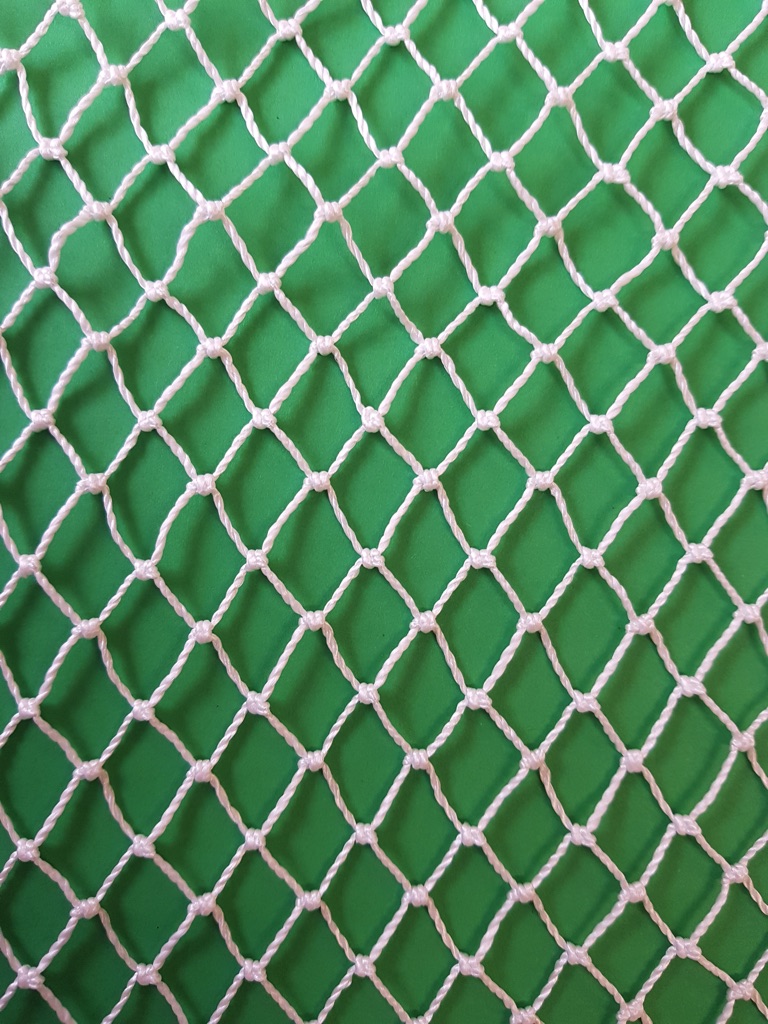 Double Knot Netting
Double Knot nettings are suitable for trammel net
This type of product guarantees stronger tenacity and holding of the knot, avoiding its sliding.
It is usually utilised when big meshes and thin twines are needed and where it is not possible to provide a therm-bonding treatment to the netting.
As it happens to nets made with the UHMWPE material, where they cannot be treated thermically to not lose their outstanding qualities.
Available Materials
Polyethylene and Nylon – Twisted and Braided Multifilament
Customizations
The nettings can be dyed in more than 120 colours. The most utilized are brown, bright red, black, green and yellow. Measures based on request.