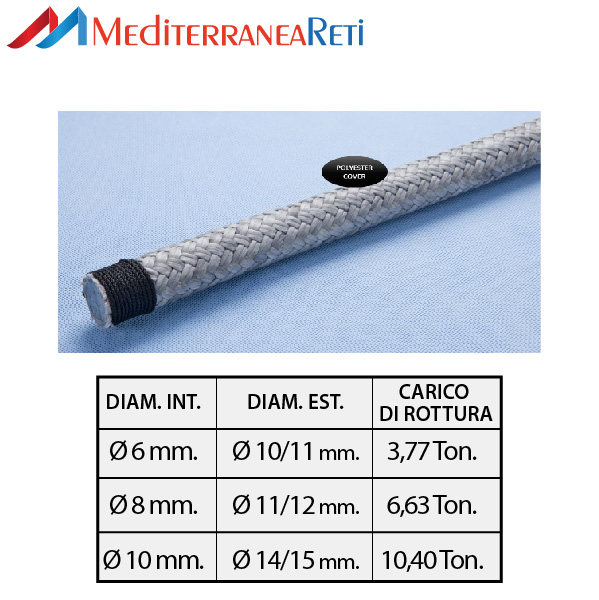 UHMWPE ropes polyester covered
UHMWPE ropes polyester covered undergo a 3-step coating process, which guarantees exceptional resistance to external particle ingress.
The polyester cover also protects against internal and external abrasion and also prevents the core and cover itself from moving independently.
The coating has been shown to improve both internal and external abrasion resistance,
and prolongs the life and strength of the rope.
The 12-strand UHMWPE ropes polyester covered has become a viable alternative to bulky steel wire ropes.
It's a  stronger and safer rope. The corresponding weight is 7 times less, compared to the same diameters of wire ropes. 
When replacing traditional fiber ropes, the reduction in diameter leads to significant savings in weight (60%), space, and handling.
TECHNICAL SPECIFICATIONS :
CONSTRUCTION : 12-wire braided core + polyester braided cover
FIBER : UHMWPE + Polyester (cover)
WEIGHT: cover 0,973 (floating) / cover 1,15 (sinking)
COLOR : platinum
UV RESISTANCE: Excellent
ABRASION RESISTANCE: Excellent
ACID RESISTANCE : Excellent
WATER RESISTANCE  : 0% absorption
COVER COLOR : White
Available from diam. ⌀6 mm. to diam. ⌀18 mm.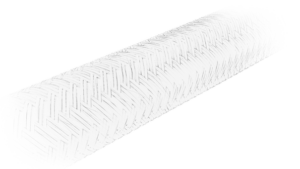 KEY BENEFITS:
Resistant to external damage

Resistant to the ingress external particle 

Single wire coating

High abrasion resistance

Ease of handling

High constructive stability

Well balanced, 6-left and 6-rightgarments

No rotation under load