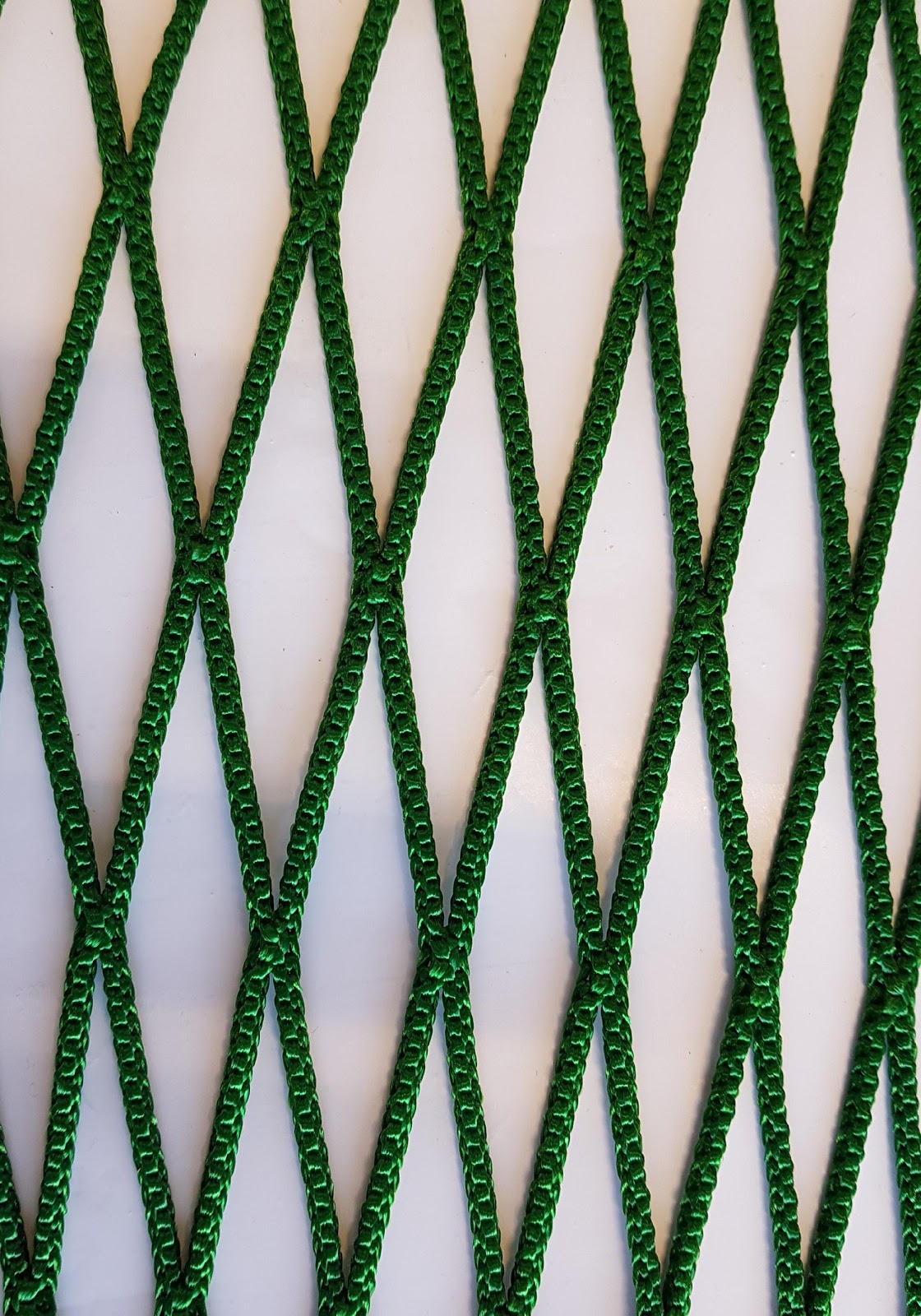 Knotless Netting
Traditional Knotless Netting with two intersections. Especially suitable for Trawl fishing.
This net guarantees the steadiness of the mesh.
The knotless Net makes it possible to have extremely small meshes' sizes and a single canvas with large dimensions.
Its production goes from title 210/6 until 210/550.
The mesh may range between 2,5 mm and 250 mm.
The nets are usually produced with 6 bars, to ensure that the final product is tear-resistant.
Upon request, knotless netting can be also produced in 4 and 2 bars to diminish the weight per m²
Available Materials
Nylon, Dyneema, Polyester, Polyethylene, UHMWPE.
Customizations
The nettings can be dyed in more than 120 colours.
Treatments can be applied upon request: antifouling, flame retardant.