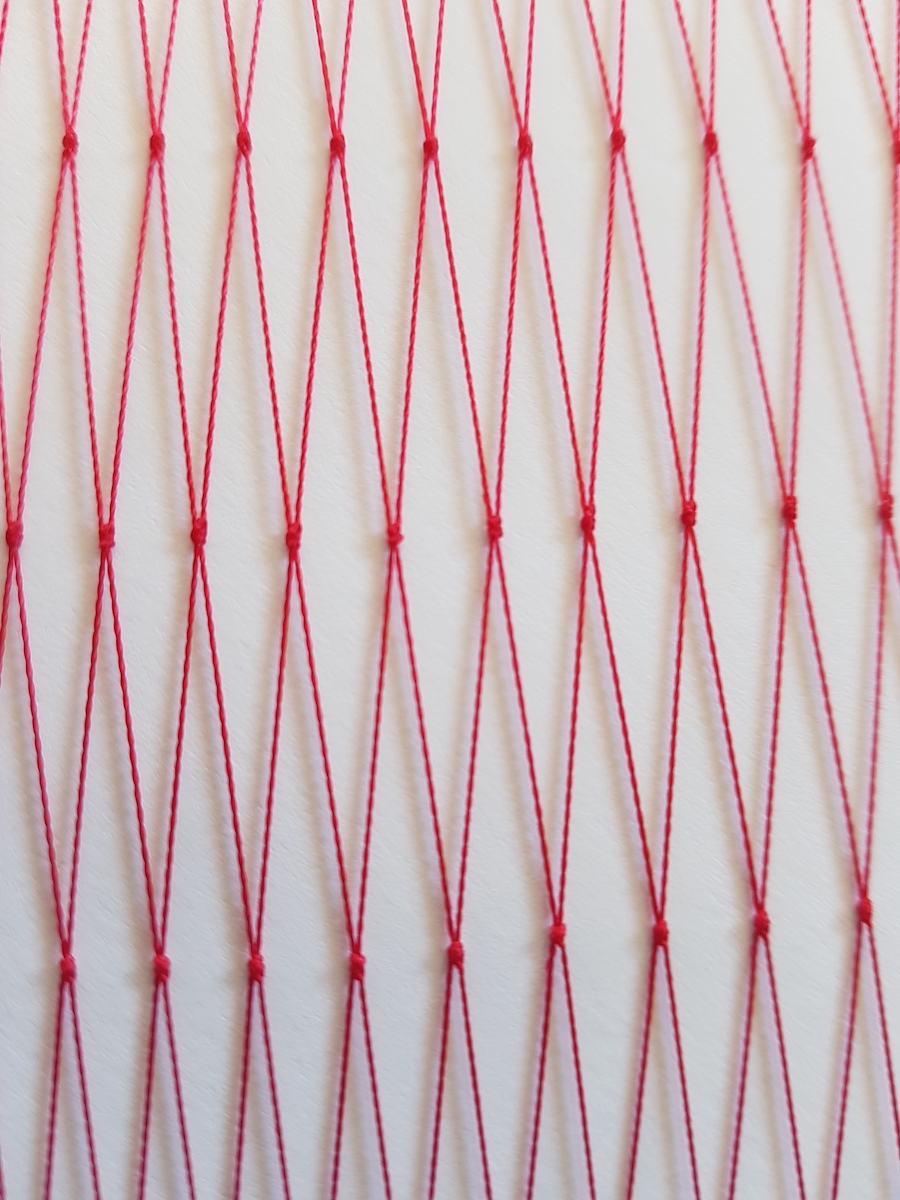 Single Simple Knot Netting
Single Simple Knot Netting: Suitable for bottom, floating, or larsen trawl fishing, and purse-seine fishing, perfect for catching tunas.
It's a standard typology of netting employed for trawl fishing nets characterized by having a lighter weight compared with the Breaking Strength of knotless nettings.
It is available in all its typologies from meshes of 6 mm, perfect for purse–seine fishing; to bigger meshes of 8 meters between knots, usually utilized as openings for the floating trawl nettings.
Available Materials
Polyethylene and Nylon – Twisted and Braided Multifilament
Customizations
The nettings can be dyed in more than 120 colors. The most utilized are brown, bright red, black, green and yellow.
Measures based on request.